American Association of Collegiate Registrars and Admissions Officers (AACRAO)
American Association of Collegiate Registrars and Admissions Officers – AACRAO is a non-profit, voluntary, professional association of more than 11,000 higher education professionals who represent approximately 2,600 institutions in more than 40 countries. Its mission is to provide professional development, guidelines, and voluntary standards to be used by higher education officials regarding the best practices in records management, admissions, enrollment management, administrative information technology, and student services. AACRAO represents institutions in every part of the higher education community, from large public institutions to small, private liberal arts colleges.
The association promotes the well-being and advancement of professionals in the higher education community by engaging members in the collaborative pursuit of excellence in admissions, registration, and enrollment services. The association provides relevant programs, professional development tools, and information resources necessary to chart the course for professional success.
American International Recruitment Council (AIRC)
American International Recruitment Council – AIRC is a 501(c)(3) non-profit membership association recognized by the U.S. Department of Justice and the Federal Trade Commission as a Standards Development Organization (SDO). AIRC was founded in 2008 by senior U.S. education leaders to safeguard the interests of both international students and enrolling institutions through the promotion of ethical, standards-based international recruitment strategies. It is the only professional education membership association focused solely on issues relating to international student recruitment and the only provider of independent certification of recruitment agencies based on a rigorous accreditation model. AIRC's members work together to establish quality standards for international student placement in the United States.
Groningen Declaration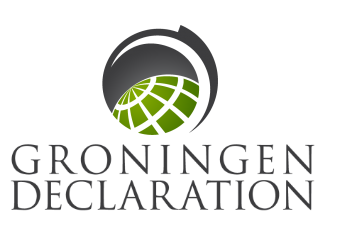 The Groningen Declaration Network seeks common ground in best serving the academic and professional mobility needs of citizens worldwide by bringing together key stakeholders in the Digital Student Data Ecosystem at its Annual Meeting. AICE is a proud signatory of the Groningen Declaration Network supporting the digital mobility of academic documents. Click here.
Postsecondary Electronic Standards Council (PESC)
Postsecondary Electronic Standards Council – PESC was established in 1997 at The National Center for Higher Education. PESC operates as an international 501(c)(3) non-profit, community-based, umbrella association headquartered in Washington, DC of: Data, Software, Technology Service Providers & Vendors; Schools, Districts, Colleges & Universities; College, University & State/Provincial Systems; Local, State/Provincial & Federal Government Offices; and Professional, Commercial & Non-Profit Organizations. PESC is an open standards-development and open standards-setting body (governed by a voluntary consensus model), independently funded by data summits, membership dues and sponsorships, enabling PESC to provide and maintain PESC-approved standards and technical information free and without charge.