AICE Los Angeles Symposium — April 3 – 4, 2019
"The future is digital…are you? Effectively using technology while maintaining credential evaluation standards."
The 2019 Symposium will take place on April 3-4, 2019 in Los Angeles, CA, immediately following AACRAO's 105th Annual Meeting. This symposium will strive to answer questions, generate discussion, and update the AICE Standards on the topic of using digital documents in the admissions and credential evaluation process.  For questions, comments, and to help in the planning process, please contact Alexander Agafonov at alexander@globelanguage.com or Jasmin Saidi-Kuehnert at jasmin@acei-global.org. AICE invites all to attend a reception on the evening of April 3rd prior to the day-long Symposium on April 4th.
SYMPOSIUM SCHEDULE
For an overview of the schedule, please click here.
SYMPOSIUM PROGRAM
For a description of the modules, please click here.
SYMPOSIUM SPEAKERS
For a list of speakers, please click here.
SYMPOSIUM REGISTRATION
Register and take advantage of early bird rates which end on March 1, 2019. Click here to REGISTER  
HOTEL
Reservations:
Millennium Biltmore Hotel (Early bird registration valid until March 4, 2019): Online Reservations
If are attending the AACRAO Conference and wish to stay at the hotels offering AACRAO's conference rates, check AACRAO's website for additional list of hotels. Cut-off Date for Reservations at AACRAO's Conference Hotels: Thursday, March 7, 2019. This is a limited block of rooms and availability cannot be guaranteed. Early reservations are recommended.
SPONSORSHIP
If you are interested in sponsoring any portion of the AICE Symposium, please click here.  A list of sponsorship opportunities can be found here.
SPONSORS
AICE would like to thank the following sponsors for the 2019 Symposium:

Academic Credentials Evaluation Institute, Inc. (ACEI)
2019 AICE Symposium Sponsor
The Academic Credentials Evaluation Institute, Inc. (ACEI) was incorporated in the State of California in 1994 and is a Charter and Endorsed Member of the Association of International Credential Evaluators (AICE). ACEI works closely with U.S. colleges and universities, Professional State Licensing Boards, the U.S. Department of Homeland Security (Immigration Division) and the Human Resource Departments of several U.S. corporations with the evaluation and verification of international educational credentials. ACEI's professional services are also applicable to institutions of higher education, government agencies and multinational corporations outside the U.S. that require assistance and information on education systems, credentials and evaluation methodology. ACEI is actively involved in the training and professional development of practitioners at institutions of higher education, professional licensing and examining boards, and agencies engaged in recruitment, advising, and placement of international students in the U.S. and around the globe on matters concerning world educational systems, credential evaluation, diploma mills, and detecting document fraud.  (website: www.acei-global.org)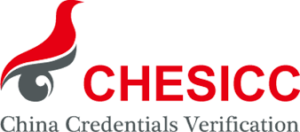 China Higher Education Student Information and Career Center (CHESICC) 
2019 Reception Sponsor
China Higher Education Student Information and Career Center (CHESICC) is an authoritative institution directly under Chinese Ministry of Education (MOE).  Founded in 1991, CHESICC is specializing in information service and career guidance for students of higher education institutions. Its primary business includes higher education enrollment, students' record and qualification management and graduates' employment. CHESICC is the only MOE-authorized institution for the verification of higher education qualification certificates.  (website: https://www.chsi.com.cn/en/)

Foreign Credential Evaluations, Inc. (FCE)
2019 AICE Symposium Sponsor
Foreign Credential Evaluations, Inc. (FCE) evaluates credentials received from educational institutions abroad and compares them to diplomas and degrees from educational institutions in the United States.  Credentials are evaluated for law firms, universities, and employers for visas or for placement in educational institutions. Credentials are also evaluated at the request of individuals for the same purposes. Since 1981 evaluations prepared by FCE have been accepted as authoritative by the U. S. Bureau of Citizenship and Immigration Services, U. S. and Georgia Departments of Labor, medical facilities, and institutions of higher education in Georgia and other states. FCE maintains membership in state, regional and national professional organizations related to credential evaluations, college admissions, and visas for persons entering the U. S. for professional positions. Extensive bibliographical and internet resources are also kept for these purposes.  (website: www.fceatlanta.net)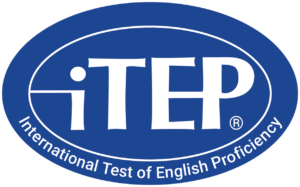 iTEP
2019 AICE Symposium Sponsor & Exhibitor
iTEP International is the California-based creator of the International Test of English Proficiency exams, a series of widely recognized English proficiency evaluations created to address the needs of various academic and corporate markets. By providing highly accurate language proficiency tools, iTEP has gained partnerships with top-ranked universities both domestically and abroad, plus several government sponsorships in country-wide projects for Saudi Arabia, Colombia, and India. (website: www.iTEPexam.com)

TAICEP
Friend of AICE
TAICEP is professional association committed to moving the field of international credential evaluation forward, through activities such as research, defining best practices, supporting professional development, and defining and professionalizing the field of international credential evaluation. TAICEP members are individuals, academic institutions, independent agencies and organizations who share a common interest in international credential evaluation, directly or indirectly. Membership in TAICEP offers: the opportunity to take charge of your career;  participation in a professional organization that is dedicated to the unique needs of international credential evaluation professionals;  a forum for networking within this group;  a central place to go to find resources; one-on-one highly specialized expertise across the profession; opportunities to participate in activities that relate directly to this profession. (website: www.taicep.org)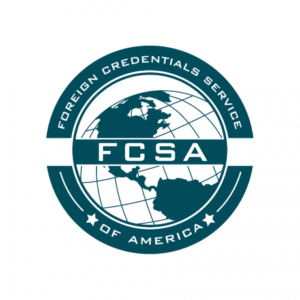 Foreign Credentials Service of America

2019 AICE Symposium Sponsor
Since its founding in 1987, Foreign Credentials Service of America has developed a national reputation for producing evaluations of the highest quality.  Our team of expert evaluators possess a clear understanding of the diverse nature of educational systems across the world.  They are rigorously trained to assess programs and documentation, and generate accurate and credible evaluations.  Furthermore, FCSA subscribes to the principle that EDGE represents the only viable national reference point existing in the U.S. today.  This is based on the fact that EDGE is the only resource backed by the nationally recognized AACRAO organization.  (website: https://foreigncredentials.org)