AICE Los Angeles Symposium – April 3 – 4, 2019: "The Future is Digital… Are You? Effectively Using Technology While Maintaining Credential Evaluation Standards."
Symposium Speakers

Alexander Agafonov, Ph.D. is the President of Globe Language Services, Inc. He holds a Ph.D. in Educational Administration and Policy Studies from the University at Albany (SUNY) and has worked in education for more than 20 years as a teacher, administrator, researcher and consultant. Prior to joining Globe Language Services Dr. Agafonov served as Provost and Senior Vice President for Academic Affairs at ASA College in NYC. His extensive experience in the field of International Education includes advising international students, serving as PDSO (Primary Designated School Official), developing articulation agreements and dual-degree/ degree completion programs with US and foreign institutions, evaluating foreign credentials, and doing research in the field of comparative education. Dr. Agafonov served on accreditation and program review teams for Middle States Commission on Higher Education and the New York State Education Department. He is the past Chair of the Association of International Credential Evaluators, Inc (AICE).
Email: alexander@globelanguage.com                  www.globelanguage.com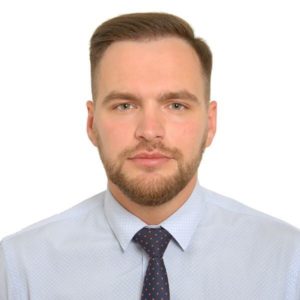 Alexander Burlakov is currently working as an adviser to the Prime Minister of Ukraine on technical regulation, nuclear safety, and in activities related to improving education in the country, He has been working for the Government of Ukraine for about 11 years in the areas of technical regulation, nuclear safety and defense industry. In addition, he has participated in workgroups on improving the educational system of Ukraine, an initiative of the Prime Minister of Ukraine. He has a Bachelor's degree in Mechanical Engineering, a Specialist degree in Technical regulation (Standardization, Metrology, Certification and System Quality Management) and Nuclear Safety, and a Master's degree in International and National Law of Ukraine. Email: burlakovalexander@gmail.com

Herman deLeeuw is the Originator and Executive Director of the Groningen Declaration Network, an international public benefit foundation registered with the Netherlands Chamber of Commerce.   He has been a regular presenter at conferences such as AACRAO, EAIE, EUNIS, NAFSA and served in elected positions within EAIE, the European Association for International Education, as member of its Expert Community for Admissions Officers and Credential Evaluators (ACE), and as ACE chair. In 2010, he co-established, together with Simone Ravaioli, EAIE's Task Force DSDP (Digital Student Data Portability).  He is the recipient of EAIE's 2015 President's Award for outstanding service. In September 2018, Herman was selected as one of three nominees for the PIEoneer Award for Outstanding Contributions to the Industry. He holds an MA (honors) in Arabic Language and Literature. In 2005, Herman was trained as a forensic document researcher at the Netherlands National Police Academy.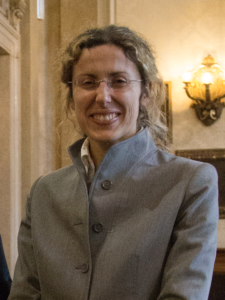 Chiara Finocchietti is Deputy Director of CIMEA. Geographer, she comes from the world of research and is an expert in the evaluation of qualifications and higher education systems. Author of various publications on the subject of credential evaluation, she coordinates numerous international projects on the above topics and is a member of various international working groups on higher education policies. She has been appointed a member of the working group on higher education of the Council of Europe Steering Committee for Education Policy and Practice (CDPPE Working Group on Higher Education), and is an expert on the ETINED Platform (Council of Europe Platform on Ethics, Transparency and Integrity in Education). She is a member of the NARIC advisory board and National Correspondent for the Italian Qualifications Framework within the EHEA.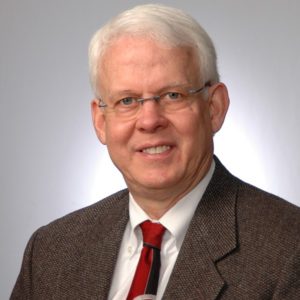 Michael Hovland has been an enrollment professional and consultant in higher education for over 42 years. He has conducted on-campus consultations at more than 130 two-year and four-year institutions in the areas of student recruitment, student retention, academic advising, market positioning and communications, and institutional effectiveness. In September 2014 he assumed a newly created position as Director of Enrollment Management Data Analytics at the University of Iowa where he works with research, data analytics and visualization, predictive modeling, enrollment forecasting, decision support systems, and related areas. He received a B.A. from Luther College, an M.A. from Northern Arizona University, and a Ph.D. from the University of Iowa. Email: michael-hovland@uiowa.edu  www.admissions.uiow.edu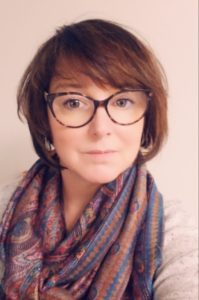 Melanie Gottlieb joined the staff as Deputy Director of AACRAO in 2015. She came to the national office with 18 years as an AACRAO member, with experience in Records & Registration, Enrollment Management and International Recruitment and Credential Evaluation.  She served the association in a variety of leadership roles throughout her career, most recently as Vice President for International Education on the AACRAO Board of Directors.  In her current role, she represents the association in a variety of policy issues around student mobility, international education, data privacy and protection and degree completion. Melanie earned an MA in Information Science from the University of Missouri – Columbia and a BA in History /American Studies from Marlboro College in Vermont.  Email: gottliebm@aacrao.org  www.aacrao.org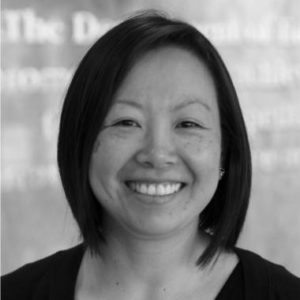 Sharon Leu, is the Senior Policy Advisor for Higher Education Innovation at the United States Department of Education, Office of Technology. Sharon leads the Department's innovative initiatives to increase access, decrease cost, and improve outcomes for all students/adult learners in postsecondary education. Recent projects include the #edu2030 Remaining Higher Education Ecosystem Challenge, open education and data, and experimental sites. Sharon also works to create strategic partnerships with stakeholders and across the Department to design programs that promote the effective use of technology in education. Prior to joining OET, Sharon oversaw the design and implementation of the Department of Labor's $2 billion Trade Adjustment Assistance Community College and Career Training (TACCCT) grant program, the largest federal investment in postsecondary innovation and systematic infrastructure change.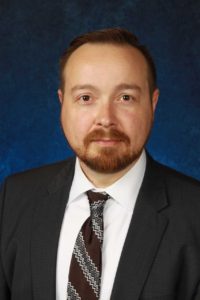 Aleks Morawski is the Director of Evaluation Services at Scholaro Inc. He holds a BA degree from Marquette University and an MA degree from San Diego State University. His professional experience includes credential evaluation, international undergraduate and graduate admissions and enrollment management at US universities, and training and consulting on various topics in international education. Aleks served on NAFSA leadership and Trainer Corps since 2009. His work is published in International Educator magazine and in NAFSA's Managing a Successful International Admissions Office. He is the chairman of scholarship and publications for AICE, the Association of International Credential Evaluators, and has recently been appointed to the AACRAO faculty on credential evaluation. He is a regular presenter at local, national, and international conferences. Beyond credential evaluation, Aleks enjoys mentoring new professionals in international education and advocating for the international education profession.  (Endorsed Member of AICE)
Email: morawski@scholaro.com  www.foreigncredits.com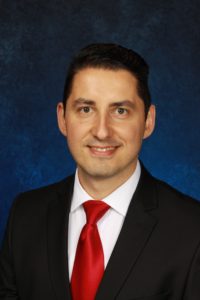 Alex Popovski has been working in international education for the past 12 years. He has held leadership roles at several public and private colleges and universities, most recently as Assistant Dean of the Graduate School at Binghamton University (SUNY). Alex is currently the president and senior evaluator at Ucredo, a credential evaluation and translation company based in Florida and an Endorsed Member of the Association of International Credential Evaluators (AICE). Alex has extensive experience in credential evaluation and verification, transfer credit articulation, setting up agreements with foreign institutions, and other areas of international education. He is passionate about AICE's mission and wants to contribute to the affirmation of the credential evaluation profession.
Email: alex@ucredo.com https://ucredo.com/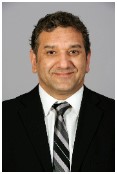 Alan A. Saidi is the Senior Vice-President and Chief Operating Officer of Academic Credentials Evaluation Institute, Inc. (ACEI). Since the inception of ACEI in 1994, Alan has been involved in the on-going development and enhancement of ACEI's electronic database on world education systems and credential equivalencies. Alan has regularly led training workshops and is a presenter on foreign educational systems at regional and national conferences. He is a frequent contributor to ACEI-Global.blog and authored updates for publications, including the NAFSA On-line Guide to Education Systems Around the World on Iran and Republic of Korea.  He holds a Degree in Electronics Engineering.
Email: alan@acei-global.org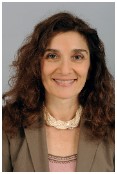 Jasmin Saidi-Kuehnert is the founder, President and CEO of Academic Credentials Evaluation Institute, Inc. (ACEI). She is the author of several publications on world education systems and a frequent presenter at international education conferences in the U.S. and abroad. She has served on local and national committees of various professional associations such as NAFSA: Association of International Educators and AACRAO and consults educational institutional and professional organizations in the U.S. and overseas on international education trends and educational systems. She holds the BA in Political Science and MBA. She is currently serving on the International Education Standards Council (IESC) of AACRAO and is President and Treasurer of the Association of International Credential Evaluators, Inc. (AICE). She is committed to advocating for the international education profession by training and mentoring new international educators and contributing to the ACEI-Global.Blog (Endorsed Member of AICE)
Email: jasmin@acei-global.org  www.acei-global.org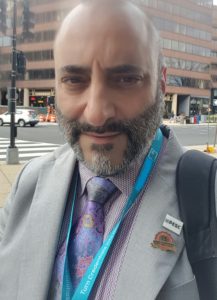 Michael Sessa currently serves as President, CEO, and member of the PESC Board of Directors, a position he's held since 2002. Michael manages PESC's membership, finances, events, marketing and website, strategic planning and PESC's fifteen committees and groups. He speaks regularly at conferences and events throughout the USA, Canada and around the world. Michael first served on the PESC Board of Directors from 1999-2002, representing American Student Assistance (ASA) and the National Association of Student Loan Administrators (NASLA), before coming on board in 2002. Prior to PESC, Michael worked 10 years at American Student Assistance as Director of Program Relations and Planning managing industry and government affairs and strategic technological initiatives.   Email: Michael.Sessa@PESC.org  www.PESC.org

Annetta Stroud began working with AACCRO in 2008 in the role of Senior Evaluator and Training Coordinator and is currently the Associate Director for Training and Program Development. She has worked in the field of international education for over 15 years in both public and private institutions in various positions in international admissions and credential evaluation, student services and academic management. Her current role with AACRAO allows her to engage in the research of international comparative education and support the training of professional in the field, and has presented at various conferences including both AACRAO and NAFSA annual and regionals and the Education USA MENA Forum. Annetta holds a B.A. in Music from the University of New Mexico, M.A. in Adult Education from San Francisco State University, and an Ed.M. in Human Resource Development from the University of Illinois Urbana-Champagne.  Email: strouda@aacrao.org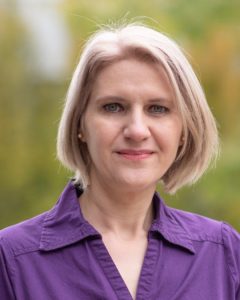 Polixenia Tohaneanu has been working as an International Admissions Specialist and Credential Evaluator in the Graduate Admissions Office at University of Idaho since 2016. She holds an M.A. in Francophone Studies from University of Cincinnati. As a previous international graduate student herself, she is passionate for researching new ways to make the process of evaluating international credentials more efficient. Email: polixeniat@uidaho.edu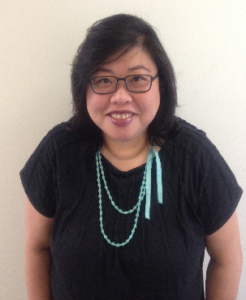 Emily Tse is the Director of Evaluations at International Education Research Foundation (IERF). Prior to joining IERF, she received a Master of Philosophy in Classics from Cambridge University. Active in the field of international comparative education for over 15 years, Emily has presented at many conferences at the regional, national and international level, such as those held by American Association of Collegiate Registrars and Admissions Officers (AACRAO), the Groningen Declaration Network, the International Association of College Admission Counseling, NAFSA – the Association of International Educators, and NAGAP – The Association for Graduate Enrollment Management. Emily has also contributed to numerous publications, which include IERF's Country Index series, NAGAP's Perspectives Newsmagazine and TAICEP TALK. For over a decade, since 2007, she has also served as the Credentials Co-Editor for the IEM Spotlight newsletter, a resource provided for the admissions and recruitment community at NAFSA. In 2009, she was a recipient of the Pioneer Research Grant. Email: etse@ierf.org

Robert Watkins has been in the field of international admissions and credential evaluation for 40 years all of it at The University of Texas at Austin where he is Assistant Director of Admissions in the Graduate and International Admissions Center.  A member of NAFSA, AACRAO and EAIE, he has presented frequently on international credentials at annual meetings of all three organizations.  He is former Chair of the Admissions Section (ADSEC) now known as International Enrollment Management (IEM), former Vice President for International Education on the AACRAO Board of Directors, and served as Chair of the International Student Records Committee of the NCAA (2002-11). He served on and then chaired the former National Council on the Evaluation of Foreign Educational Credentials (1992-2000) as a NAFSA representative and was co-author of the PIER Canada Workshop (1989) and PIER Philippines Workshop (2001) and now serves on the AACRAO International Education Standards Council (IESC) which formulates the Credential Advice in AACRAO EDGE.